Back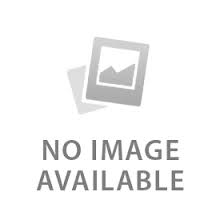 KUALOA RANCH HORSEBACK TOUR
Vendor: Kualoa Ranch
Category: Horseback
Location: Oahu
EXPLORE KUALOA ON HORSEBACK
Kualoa's one and two-hour horseback tours offer guests the opportunity to experience the spectacular scenery of Oahu's hidden valleys.
Horseback riding is just one of the unforgettable activities you can enjoy at beautiful Kualoa Ranch. Kualoa's horseback rides combine that special bond with horses with the most spectacular scenery on Oahu. On horseback, riders take different trails beneath the cliffs and overlooking the ocean.
One Hour Ride - See the southern half of the ranch. Vistas of the famed "Chinaman's Hat" Mokoli'i island and an ancient 800 year-old Hawaiian fishpond accompany the great feeling of spending time riding horses
Two Hour Ride - Adventure to the northern part of the ranch deep into Ka'a'awa Valley. Rides take you through forested areas, past World War II bunkers, into Ka'a'awa Valley, all with fantastic views of the Kualoa Mountains and the Pacific Ocean.
RESTRICTIONS
Minimum is age 10 years old
Minimum height 4'6?
Less than 230 lbs.
Covered shoes required
Must attend briefing
Must sign Liability Waiver
Long pants & sunscreen highly encouraged
TIP: Advanced reservations are recommended as many tours sell out 2-3 weeks in advance. Kualoa prides itself on providing the best guest experience, so our "guide-to-guest" ratios are very low, with one guide to every six or ten guests in most cases (except for the Hollywood Movie Sites Tour). This contributes to very limited availability, so please accept our apologies if the tour you want is not available. You can also search for single seats as they will usually be available on tours at the last minute if you are willing to split up.