Back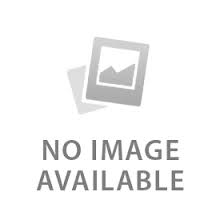 2 Hr Guided Kayaking Excursion
Vendor: Kailua Sailboards & Kayaks Inc
Category: Kayak / Canoe
Location: Oahu
Ideal for Beginners looking for a Hawaiian kayaking tour with the safety of a guide in sea turtle feeding grounds.
Our kayak tours are lead by certified lifeguards & true watermen & women, so enjoy the comfort of knowing you are in good hands.
Join a small group & kayak to Kailua Bay's near-shore destinations (20-30 min 1-way). Visit Popoi'a Island & find the nesting sea-birds that these islands are protected for. Enjoy an easy eco-hike around the island, explore the tide pools and have a snack. The Ko'olau Mountain Range & Dormant Volcanoes create a backdrop full of Hawaiian & geological history to discover. The Hawaiian Green Sea-Turtle "Honu" calls these waters home & will likely say hello.
Included:
All Kayaking Gear (Life jackets, paddles, drybags, island landing permits)
Lunch (Fresh Sandwiches, Pizza or Local Lunch) Vegetarian, vegan, gluten free available
Use of snorkeling gear, beach mats, beach chairs, bicycles, boogie boards, & secure locker
Free Beach Parking
What to Bring: Guests will get wet!
Bathing suit
Footwear like sandals with straps or water shoes
Towels
Change of clothes
Reef-Safe Sunscreen
Sunglasses
We have a full service water sports shop with everything you might need, discounted for tour customers.
Policy / Restrictions:
Minimum 8 years-old for group tours.
Under 8 can book private-group tours.
Particapants under 16 must paddle in a double kayak with an adult, 18 or older.
All participants must be able to swim.
Kayaking is a physical activity that does require a moderate level of fitness.
Kayaks must also be transported via cart to the beach (5-10 min walk).