Back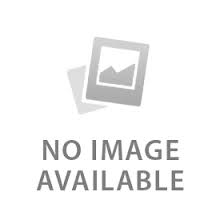 Ultimate Adventure (No Trans)
Vendor: Coral Crater Adventure Park
Category: Zipline
Location: Oahu
ULTIMATE ADVENTURE
Most of our adventurers want to do it all, and with the Ultimate Adventure package, you can! If you can't decide between our other packages, why not go all in? Some of the most exciting new Oahu activities can be found at Coral Crater, and this is your chance to experience them all with us.
Enjoy all six of our ziplines, off-road in a side-by-side ATV, jump off of our freefall, and play out on our state-of-the art Adventure Tower with 18 obstacles or high ropes course, climbing wall, climbing rope and climbing ladder. This package will satisfy those who are thirsty for adventure and looking to spend their day participating in exciting new experiences. Our professionally-trained guides will accompany you throughout the day and make sure you're having maximum fun and staying safe!
We also just added a Rope Ladder Climb that is 50' high – Some people say it's not too hard. Some say it's really hard. Try it to find out. In addition to the Rope Ladder Climb we have a Rope Climb that is 60' high. It is incredibly difficult. Only three people out of thousands have actually made it to the top. Some would say it is almost impossible. Don't be scared to try! You will need to pants if you want to try the rope climb and we also recommend gloves.
Since you'll be participating in all of the activities we have to offer, there's a pretty good chance of getting a little dirty, so come dressed for adventure! Wear comfortable clothing and closed-toe shoes so you can enjoy each element of this tour. Leave your favorite shirt at home!
Duration: 5-7 hours
Minimum – Maximum Weight: 40 – 275 lbs. (children 40-60 lbs. may go tandem with guide)
Minimum Height: Participants must be 4'6? to independently navigate the Adventure Tower course. Those who do not reach this height requirement (and are at least 6 years old) are still encouraged to participate but will require an adult participant to lead them through the course (max 2 children per adult) or hire one of our guides to assist them through.
Maximum height: 6'4" for ATV's. Those over this height will not be very cramped and uncomfortable in the buggies.
Minimum Age: 6 years old. Must be 18 or older with a valid Driver's License to drive the ATV. Children under 18 or those without a drivers license will ride as a passenger on ATV tour.
Please Remember:
Dress comfortably for this adventure
Closed-toe shoes are a must
All participants must sign a waiver prior to participation. Save yourself some time and fill it out online!
Important Information
Participants must weigh between 40 lbs – 275 lbs. All participants will be weighed in, fully clothed, during the check-in process before each tour. Those unable to meet the requirement will not be permitted to participate and will not be offered a refund or rescheduled.
Minimum age: 6 years old. Minimum age to drive ATV: 18 years old. Participants under 18 will either be a passenger on an ATV.
Securable, close-toed shoes are required. Athletic shoes are recommended. (We do offer a limited number of shoes to purchase)
Pants are required for the rope climb portion of the tour. Gloves are recommended.
No participant on the tour is permitted to use any other gear (helmet, harness, trolley, etc.) beside that which is provided by Coral Crater.
We do not recommend participation with preexisting injuries, back, neck, or heart issues. Please consult your doctor if you are unsure whether this activity is suitable for you.
Pregnant women are not allowed to participate in adventure activities.
This is an outdoor adventure activity and operates in all weather conditions.
Order of activities may vary. Tour duration's are averages and vary due to group size and individual speeds.
A $100 per driver credit card hold is put on reservations at check in and returned when the tour completes without damage. Drivers are responsible for damages or injuries so please drive carefully.
You will be having short breaks in between all activities.
Check in time is 15 minutes before the tour time. Please arrive for this tour on time. Late arrivals will miss the tour. No refunds will be issued.
Safety is our number one priority. You will always be accompanied by a guide on the ATV tours. Our ziplines feature the most modern braking system, which means that zipliners do not need to control their speed or stop themselves, allowing for all ages (within weight restrictions) and abilities to take part in this activity. These systems are tried and true to life-safe standards. On the Adventure Tower, you will be outfitted with a full body harness and state of the art Clic-it system which synchronizes the open/locked positions of the two carabiners that ensures you are always connected to the line at all times. The Freefall utilizes foolproof magnetic braking technology that slowly lowers you the rest of the way to the ground after a few seconds of pure gravity. Our expert guides are with you throughout the adventure, so leave your worries at home and come on out for an experience you'll never forget!