Back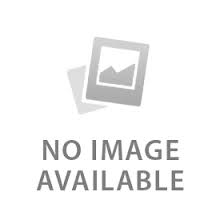 Zipline & Adventure Tower (No Trans)
Vendor: Coral Crater Adventure Park
Category: Zipline
Location: Oahu
ZIPLINE & ADVENTURE TOWER
Our 60 foot Adventure Tower is the only one of its kind in Hawai'i. Combine the challenge with a full zipline tour!
Zipline
You'll enjoy all 6 lines of our signature Zipline Course where you'll zip through trees, race on our tandem lines, and step off a 20 foot platform using an auto-belay system because, who needs stairs?
Adventure Tower
Our Adventure Tower is a two-level jungle gym Challenge Course that measures at a 60 foot height. The first level is 20 feet above ground and the second level is double that at a skyrocketing 40 feet! With 18 challenge elements, you'll feel like a winner after you navigate through ropes, walk across wobbly bridges and surf on a rail all while suspended in the sky.
Experience the sensation of a Freefall. This activity will bring you from the very top of the tower to the bottom with one courageous leap. Let's see you take a step out into space!
We also just added a Rope Ladder Climb that is 50' high – Some people say it's not to hard. Some say it's really hard. Try it to find out. In addition to the Rope Ladder Climb we have a Rope Climb that is 60' high. It is incredibly difficult. Only one person has actually made it to the top. Some would say almost impossible. Don't be scared to try!
Finish off your aerial adventure by giving our Climbing Wall a try. We have 4 unique routes to experience, so show off your skills and get to the top!
Duration: 4 hours
Minimum – Maximum Weight: 40 – 275 lbs.
(children 40-60 lbs. may go tandem with guide)
Minimum Height: Participants must be 4'6? to independently navigate the Adventure Tower course. Those who do not reach this height requirement (and are at least 6 years old) are still encouraged to participate but will require an adult participant to lead them through the course (max 2 children per adult) or hire one of our guides to assist them through.
Minimum Age: 6 years old. If the child is under 12 years old a parent must accompany them or MUST purchase an additional guide for the Adventure Tower.
Please Remember:
Dress comfortably for this adventure
Closed-toe shoes are a must. Pants required for the climbing rope. Gloves are also recommended.
All participants must sign a waiver prior to participation. Save yourself some time and fill it out online!
Check in time is 15 minutes before the tour time. Please arrive for this tour on time. Late arrivals will miss the tour. No refunds will be issued.
Safety is our number one priority. Our ziplines feature the most modern braking system, which means that zipliners do not need to control their speed or stop themselves, allowing for all ages (within restrictions) and abilities to take part in this activity. These systems are tried and true to life-safe standards. On the Adventure Tower, you will be outfitted with a full body harness and state of the art Clic-it system which synchronizes the open/locked positions of the two carabiners that ensures you are always connected to the line at all times. The Freefall utilizes foolproof magnetic braking technology that slowly lowers you the rest of the way to the ground after a few seconds of pure gravity.
Our expert guides are with you throughout the adventure, so leave your worries at home and come on out for an experience you'll never forget!