Back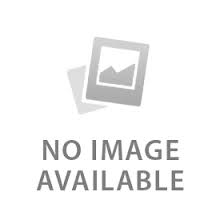 KUALOA RANCH Jurassic Valley Zipline Tour
Vendor: Kualoa Ranch
Category: Zipline
Location: Oahu
JURASSIC VALLEY ZIPLINE TOUR
Our amazing Treetop Canopy Zipline Tour begins at the top of the amazing Ka'a'awa Valley with 7 exciting tandem sections, 2 suspension bridges (don't worry, you're clipped in across the bridges!) and 3 mini-hiking nature trails about 5 minutes in length. If your surroundings look familiar, it's probably because you've seen Ka'a'awa Valley in one of many movies… like Jurassic World… that have been filmed here over the years.
Each zip line is named after a culturally significant aspect of the valley with zip lengths ranging from 200 feet up to a quarter of a mile in length! Guests will learn about Hawaiian traditions and experience Ka'a'awa Valley first-hand zipping through native flora and fauna and crossing natural streams. Each zipline provides a new cultural experience and learning opportunity for our guests
No Experience Required!
Its easy and fun … even for first time "zip liners". No need for gloves to stop you … we use an automatic braking system so you don't have to do a thing … we'll stop you automatically at the end of each line. Come and experience the amazing beauty of Kualoa on our Zipline Adventure!
TIP: Advanced reservations are recommended as many tours sell out 2-3 weeks in advance. Kualoa prides itself on providing the best guest experience, so our "guide-to-guest" ratios are very low, with one guide to every six or ten guests in most cases (except for the Hollywood Movie Sites Tour). This contributes to very limited availability, so please accept our apologies if the tour you want is not available. You can also search for single seats as they will usually be available on tours at the last minute if you are willing to split up.
RESTRICTIONS
Q: Are there Age Restrictions?
A: Kualoa Ranch does not have an age restriction for participation in the zip line tour. We do however have the following body size restrictions based on properly fitting into the safety harness:
Height: 4'8" – 6'9" (1.4m – 2.05 m)
Waist Size: 22" – 50" (55cm – 127cm)
Upper Thigh Size: 18" – 28" (45cm – 71cm)
Q: Are there Weight Restrictions?
A: Yes. In order for our guides to properly work the braking system on the zip lines, guests must weigh between 70 and 280 pounds.
Q: Are there Health Restrictions?
A: Guests should be in moderately good shape and capable of hiking on varied and rugged terrain.
Any guests with Heart Conditions, Spinal Issues, or Joint Pain should consult with a doctor before engaging in any strenuous activity.
Women who are pregnant are strongly discouraged from participating in the zip line tour. Please consult with your doctor.
Kualoa reserves the right to refuse service to anyone on the basis of health risks.
Q: Do tours get Canceled for Bad Weather?
A: Tours will only be cancelled for severe weather such as lightning storms and high winds. If your tour is canceled due to severe weather, Kualoa will work with you to reschedule your tour. Refunds may be considered if no other accommodations can be made.
Q: Do I need to Make a Reservation?
A: Reservations are highly recommended. Each tour can accommodate up to 10 guests. We are happy to accept walk in guests, but only if there is space on a tour.
During our busy season (May – Aug), tours are often sold out two to three weeks in advance.
Q: Do I have to Sign a Waiver?
A: Yes. As with any outdoor activity, the Kualoa Zip Line Tour does involve some amount of risk. Our trained guides work hard to mitigate and manage those risks. Guests are required to read and sign a Participant Agreement to ensure everyone is aware of the risks involved.
Q: What type of Clothing Should I Wear?
A: Closed-toed footwear with a closed heel or heel strap is required for all guests (sneakers, hiking boots, crocs, etc.)
Clothing should be comfortable and allow room for movement. Jewelry and body piercings should be removed to avoid getting caught on safety equipment.
Q: Do I Need to Bring Anything With Me?
A: We have FREE lockers available at the Zip Line Base Camp for wallets, keys, etc.
There are two water stations on the tour so there is no need to bring extra water.
Q: Should I Bring a Camera?
A: You can bring a camera with you, but Kualoa will not be responsible for any lost or damaged items (ex. dropped, rained on, etc.).
There is a photo system in place that will take pictures of each guest while on the tour. Guests can purchase photos at the zip line base camp upon completion of their tour. All photos will be digital copies that are emailed to customers. For further information and pricing feel free to send inquiries to alohapixels@gmail.com
Q: How Long will my Zip Tour Last?
A: The total zip experience is approximately 3 hours. There will be around 45 minutes of drive time to and from the Zip Tour Base Camp. On the drive you will be able to see some of our many Movie Site locations. Our Zip Line Tour itself consists of 7 exciting tandem zip sections and 2 suspension bridges all connected with short uphill hikes and takes approximately 2 hours to complete.
Q: When do I need to Arrive For my Tour?
A: We ask that all guests check in at the Ticket Office at least a half an hour prior to the start of their tour. This will give time to read and sign the participant agreement, use the restroom, and gather at the Zip Line Shuttle Depot.
Q: Are there Restroom Facilities?
A: Restrooms are available at the main ranch, as well as at the Zip Line Tour Base Camp. There are no restroom facilities while out on the course.
Q: What will I be Responsible to do on the zipline tour?
A: Three trained guides will accompany you throughout your Zip Line Tour. They will assist you by managing all of your safety equipment and running the state-of-the-art Automated Braking System for you. You will only be responsible for following safety instructions and enjoying the beautiful views.
Q: I am Not Going to Zip, can I watch friends/family that are on the tour?
A: Due to the remote location of the Zip Line Tour and limited space on the shuttle we will not be able to allow anyone who is not a Zip Guest to accompany the tour to the Zip Line Base Camp. Friends/Family that are not on the tour can enjoy one of our other tour options, or stay at the main ranch and tour our History Hall, Judd Theater, Petting Zoo, Aunty Pat's Café, and Visitors Center retail gift shop.
Q: Is tipping of the Tour Guides allowed?
A: Tips or gratuities are always appreciated, but never required or expected. Our professional guides will give you great service because you deserve it, not because they are expecting tips. If you had a great tour and decide to leave a tip to say `thank you' it will be shared by all of the guides that conducted your zip tour.