Back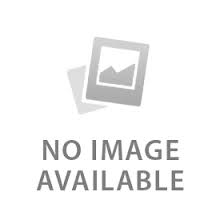 Pony Ride for Kids
Vendor: Gunstock Ranch, Inc.
Category: Horseback
Location: Oahu
A BIG ADVENTURE FOR LITTLE RIDERS
On our pony rides, your kids have a chance to do something they'll always feel proud of. Riding a horse is an unforgettable experience for kids, and our wranglers will help them become little wranglers in a setting that's safe and comfortable.
Parents can walk alongside their child at no charge and get a few great photos along the way. One of our wranglers will lead, or "pony", the horse while the kids sit in the saddle and feel on top of the world. Parents and kids alike can take in the beautiful scenery on the ranch, enjoying native Hawaiian plants, birds, and a cool, fresh breeze. Gunstock Ranch is situated in one of the most picturesque spots on Oahu's North Shore, so there's plenty for all ages to appreciate.
After the ride, children will have a chance to feed and pet the horses for the perfect end to a great adventure.
Please check-in 30 minutes before your rides start time.
Each rider must attend a 15-minute safety briefing prior to riding.
Duration: 30 Minutes
Ages: 2 and up
Availability: Monday-Saturday
Start Times: 12:15 pm & 1:15 pm
Weight limit: 240 lbs
Walking only ride—no trotting or cantering
No pregnant riders, please
What to Wear:
Long pants
Covered shoes (especially if you are walking alongside with your child)
Sunscreen
Sunglasses
Light Jacket (if it's chilly)
*Please note that backpacks or large bags will not be allowed on tours.*
No strollers are allowed on trails (additional children, not riding, must be in backpack or chest carrier)
General Rules:
We are closed on Sundays. Cancellations for Monday tours need to be done via email.
We tour rain or shine. In the event we cancel a tour due to unsafe conditions, a full refund will be issued.
If a customer wants to cancel due to weather, no refund will be given.
Two rider minimum. If this minimum is not met, we will contact you to reschedule. You may choose to pay an additional $25 to make it a private ride.