Back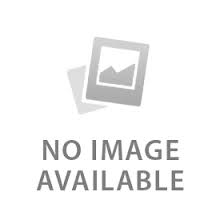 Sweetheart Horseback Ride
Vendor: Gunstock Ranch, Inc.
Category: Horseback
Location: Oahu
Every Date is Better with Horses
Sometimes the best way to get closer is to getaway. There's no better place to spend quality time together than Hawaii's North Shore, and you haven't seen the island until you've seen it by horseback, riding through the forest trails and overlooking the ocean.
This is a unique and unforgettable experience, far away from all the noise of the regular tourist spots. You'll see a side of Oahu that many don't know about and enjoy a private picnic together, complete with delicious sandwiches on fresh homemade bread, fruit, and a bottle of sparkling cider. The highlight of the ride is a sweeping panoramic view of the ocean from our lookout point, where you can take in the full scale and beauty of the island. (If you can take your eyes off each other, that is.)
If you're comfortable on horses and would like to upgrade to an advanced ride, just let us know!
Please check-in 30 minutes before your rides start time.
Each rider must attend a 15-minute safety briefing prior to riding.
Duration: 2 Hours
Ages: 7 and up
Availability: Monday-Saturday
Start Times: 11 am & 1 pm
Weight limit: 240 lbs., 220 lbs for the Advanced Upgrade*
Picnic lunch included
Walking only ride—no trotting or cantering
No pregnant riders, please
*Upgrade to Advanced Ride for additional cost
What to Wear:
Long pants
Covered shoes
Sunscreen
Light Jacket (if it's chilly)
*Please note that backpacks and big bags will not be allowed on tours.*
General rules
We are closed on Sundays. Cancellations for Monday tours need to be done via email.
We tour rain or shine. In the event, we cancel a tour due to unsafe conditions a full refund will be issued.
If customer wants to cancel due to weather on a tour that is going out other policies will apply.
There is a minimum of two riders for this ride.
If this minimum is not met, we will contact you to reschedule. You may choose to pay an additional $25 to make it a private ride.
Arriving late for your tour will effect your tour length.
All tours need to end at the scheduled time.