Back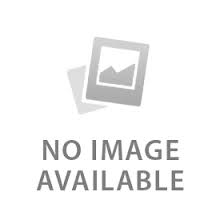 Jungle Expedition (1.5 hrs) - Experience Tour
Vendor: Kualoa Ranch
Category: Land Tours
Location: Oahu
VENTURE ON A JUNGLE JEEP EXPEDITION TOUR
Jump on board for an adventurous and rugged Jungle Jeep tour deep into our beautiful Hakipu`u Jurassic rainforest. This lush and tropical valley is where many of the Jurassic World, Kong Skull Island and Jumanji scenes were filmed. Guests board one of our custom built, 16 passenger jungle vehicles for a 90 minute tour that rumbles through our Hawaiian rainforest along jungle trails, across isolated stream beds and powers up steep, bumpy hills. On this tour you will also see a few famous movie site locations and sets (from Jurassic World) and a few other surprises!
On the tour, guests experience secluded spots that overlook Oahu's eastern coastline and see Moli'i Pond, our 800 year old ancient Hawaiian fishpond, which is listed on the US National Register of Historic Places. You will also get a glimpse of some of the areas used to shoot the new Ben Affleck movie!
TIP: Advanced reservations are recommended as many tours sell out 2-3 weeks in advance. Kualoa prides itself on providing the best guest experience, so our "guide-to-guest" ratios are very low, with one guide to every six or ten guests in most cases (except for the Hollywood Movie Sites Tour). This contributes to very limited availability, so please accept our apologies if the tour you want is not available. You can also search for single seats as they will usually be available on tours at the last minute if you are willing to split up.
RESTRICTIONS
Minimum age is 3 years old. Guests with back problems and expectant mothers are not advised to participate in this tour as the roads can be bumpy!