Back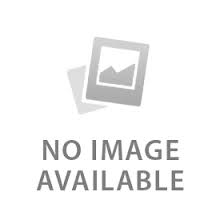 Zipline (no trans)
Vendor: Keana Farms
Category: Zipline
Location: Oahu
KEANA FARMS ZIPLINE
Keana Farms is a 3-hour guided zipline tour that includes Oahu's longest ziplines ranging from 500 feet to nearly half a mile long. Participants explore a working agricultural farm on 8 world-class dual lines, 2 rappels, 3 sky bridges, a fun ATV adventure to the ridgetop, and other unique surprises. Along the way you'll learn about Hawaii's rich history and culture while taking in constant panoramic ocean and mountain views of Oahu's famous North Shore.
Duration: 3-hour tour (water provided along the way)
Restrictions: Ages 7+, Max Weight: 270 lbs.
Level of Difficulty: Easy – Moderate
What's included in the tour?
8 SIDE-BY-SIDE ZIPLINE RUNS
Our long, high, and extra-quiet Oahu zip lines are designed so you can see the North Shore's famous beaches, farms, and lush mountains with the person of your choice right next to you. Lines range from 500 – 2400 feet.
ATV RIDE TO THE TOP
Start the tour off with a 10-minute, 2-mile ATV ride (6 passenger) to the top of the mountain. You'll go by farms, through the jungle, and up the mountainside – seeing all the different inland landscapes Hawaii has to offer.
OTHER ADVENTURES
Along the tour you'll encounter rappels, sky bridges, scenic boardwalks, and a couple surprises for some fun activities that challenge you in a safe and controlled way.
Experience Hawaiian culture
LEARN ALONG THE WAY
Along the way of your zipline tour you'll learn about Hawaii history, culture, and farming with educational exhibits set up along the tour – changing the way you look at Hawaii.
DIFFERENT ERAS
Our tour will show you how Hawaii has changed over the last few hundred years by learning about Historic Hawaii, the Plantation Era, and today.
Unmatched in quality & safety
With years of experience building and operating courses around the country, we can truly offer an experience that is unmatched in quality and safety. Everything we do – from design and build to the check-in process and tour experience – is built upon the belief that "customer experience" trumps everything.
WHAT TO BRING
Dress appropriately for weather.
Comfortable clothes are recommended. Rain in Hawaii can come and go very quickly so we recommend wearing clothes that you don't mind getting a little wet.
Bring cameras, GoPro's, and phones at your own risk.
We highly recommend having straps or secure pockets. If you'd rather leave them behind and not have the hassle, we take photos along the way of every tour which are available for purchase after your tour.
Glasses and sunglasses can be worn.
If you plan on taking them off we recommend having a strap.
Bring something to pull back long hair.
Bring any necessary medication.
Items such as inhalers, nitroglycerine pills, or epi-pens.
DO NOT BRING
Do not wear dangling jewelry.
Including long necklaces and hoop earrings are not allowed.
We do not allow unsecured items.
Items such as phones, keys, water bottles, etc that can fall out while ziplining. This is for the safety of those working or traveling under our zip lines and platforms.
Leave valuable items at home.
We provide small, complimentary lockers to hold your phone and car keys. Everything else must be left in the car.